Double Glazing Upgrade
Glazing technology has improved considerably in the past 20 years. Low heat loss (low u-value) double and triple glazing is now the standard in new manufactured windows and doors. It is now possible to install the same low heat loss glazing in the majority of old windows and doors.
Do you want to lower the amount of heat energy lost through your windows and doors, but dont want to replace the frames. Look no further.
U-Values as low as 1.0w/m2k in double glazing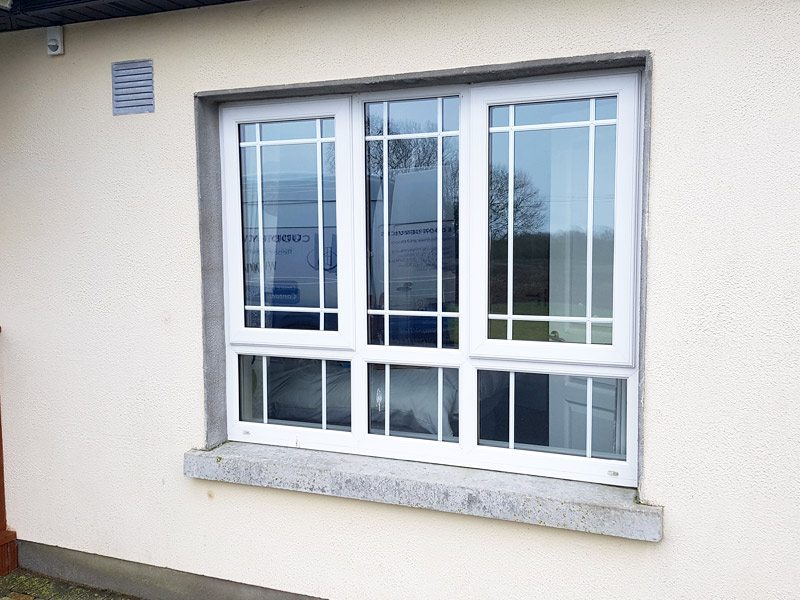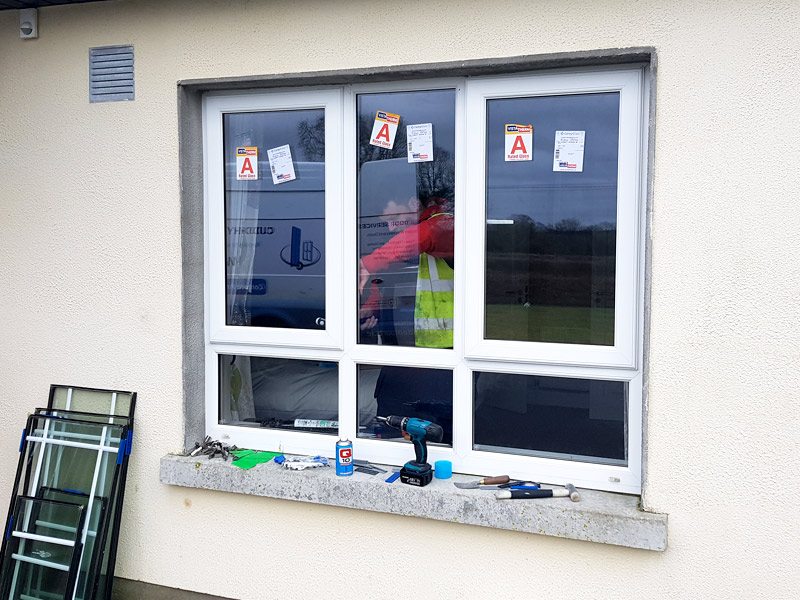 How does double glazing work?
Low heat loss (low u-value) glazing is made from a selection of highly insulated elements that combine to form a low u-value double or triple glazed unit. Below is an example of a low u-value double glazed unit :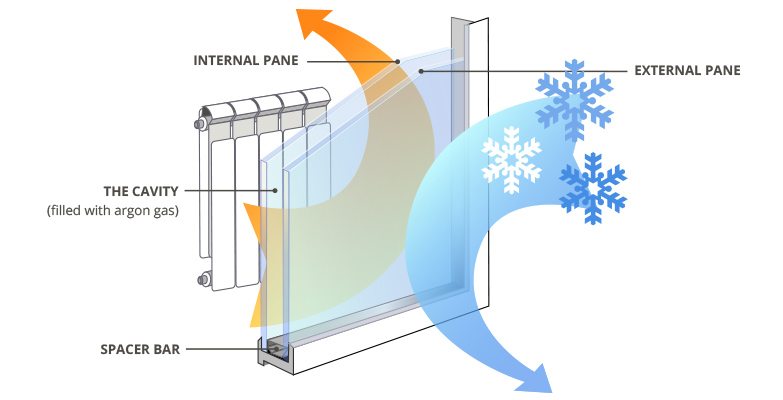 Spring Catch: The most common type of window restrictor we use is the spring catch. The spring catch allows the window to open a few inches, but automatically catches and stops the window from opening any further. To release the catch it requires two hands and a certain movement. This is perfect as it will stop a child from opening a window and accidentally falling out. We will also like to fit the restrictor as far out of children's reach as possible. The spring catch will work on nearly all types of uPVC, aluminium and timber windows.
Cord Restrictor: The other type of restrictor we use is the cord restrictor. This type of restrictor is perfect for use on tilt and turn windows, or on windows where it is not possible to install the spring catch. It is surface mounted onto the window and is released by pushing the tab.
Benefits of upgrading your glazing:
Expert local glazier

Save money on your heating bills

Costs less than replacing windows and doors

Little to no disturbance to existing windows and doors

No mess – Clean and tidy service
All our glass and glazing is supplied and manufactured by Carey Glass in Co.Tipperary.
All their double / triple glassed units are manufactured to the highest standards and have an 8 year guarantee against failure. Click here for information on upgrading the glazing in your windows to high insulation glazing.
Shop Online
Our online shop with next day delivery sells replacement parts & accessories for windows and doors like locks, hinges, handles, screws & more!
Just some of the brands we work with
Get in Touch
Contact us today for a quotation or if you have any questions about window restrictors.