Master Keyed Locks in Kilkenny & Carlow
Master keyed locks (also called a master keyed system or suite) are a number of locks that operate with their own individual keys, but can all be operated with a single master key. We combine our master key system with our
restricted profile
to give a restricted master key system. Property owners / management have complete control over the issuing of keys and additional keys. Also owners / management have the convenience of operating all the locks on their properties with a single key. No more trying to keep track of which key is for where or carrying around bunches of keys like a prison guard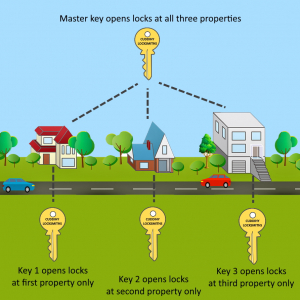 Here is an example of how a Cuddihy Window & Door Services restricted master keyed system is advantageous in a managed properties setting.
Property 1: Front door and back door
Property 2: Front door, back door and garage door
Property 3. Front door, garage door and a set of French doors.
Property 1 – The tenants key will open both doors at this property only
Property 2 – The tenants key will open all three doors at this property only
Property 3 – The tenants key will open all four doors at this property only.
The landlord / owner's master key will open every lock at all three properties.
As the master keyed suite is also restricted, a tenant cannot get extra / spare keys cut at any other locksmith or key cutting service. Spare keys can only be cut by Cuddihy Window and Door Services at the request of the owner.
The highest level of convenience, security and peace of mind all together in one package.
"One Key To Rule Them All…"
Cuddihy Window & Door Services master keyed systems can handle any number of locks and any number of properties e.g. (houses / apartments / schools / factories or offices) Our master keyed locks are available to suit every type of lock including:
Euro Profile Cylinder
The euro profile cylinder lock is the most common type used in Europe and beyond. Key on either side of the lock (Key / Key)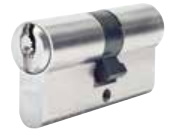 Euro Profile Thumb Turn Cylinder
A thumb turn cylinder is a variation of the euro profile cylinder. With the key section facing the outside and the knob facing the inside. This is to ensure a quick exit from a building in case of a fire or an emergency. (Key / Knob)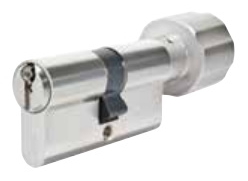 Euro Profile Half Cylinder
The euro profile half cylinder lock is used in bi-fold doors, key-operated switches for electric roller shutters, and outside access devices on panic & emergency exit doors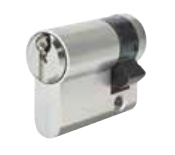 Rim / Night Latch Cylinder
A rim cylinder or a night latch cylinder (also commonly called a yale lock) are extremely common in domestic properties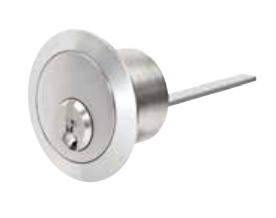 Oval Cylinder
Oval cylinders (or sometimes called UK oval cylinders) are pretty rare these days. Surpassed by the euro profile cylinder. This type of oval cylinder is not to be confused with the Scandinavian oval cylinder. Available in thumb turn and half versions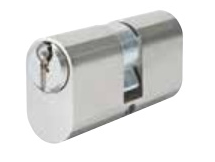 Scandinavian Oval Cylinder
Scandinavian oval cylinders or Swedish oval cylinders are commonly found on Nordic pine style doors like Rationel and Nordan.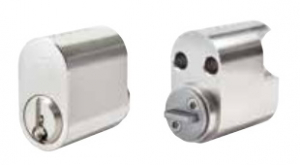 Padlocks
A range of different types and sizes of padlocks available to suit every requirement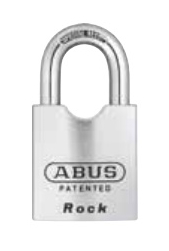 Cam locks
A range of cam locks to suit mailboxes, cabinets, lockers, and display cases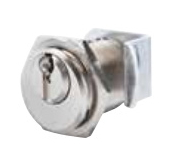 Benefits of a Restricted Master Keyed System
The master key will be held by Owners / Management and will be exclusive to that Owner/Management.
Each master key will open all locks at all properties in which they are installed.
There will never be a need to drill off or break cylinders e.g. for new tenants or when keys are lost/stolen. Cylinders can be re-pinned to a new suite, as the need arises.
Owners / Management have complete control over the issuing and copying of keys
Tenant / Employees keys will open doors at their property only
Cylinders are 100% serviceable – any broken or damaged parts can be easily replaced
Keys can only be obtained from and cut by Cuddihy Window & Door Services (No other locksmith or key cutting service will be able to cut keys for these cylinders).
Extra or additional keys will only be cut by us when the request is made by, a pre-appointed, designated person. Anyone else that presents with a restricted key to be cut will be refused.
All cylinders are fire certified and are extremely robust and hardwearing
What is the PSA?
The Private Security Authority is a government body set up to regulate the many sections of the security industry including burglar alarm installation, cash in transit vehicles and locksmiths. From the 1st of February 2017, any person who in the course of a business, trade or profession provides locksmith services including installing, opening, maintaining, repairing, or servicing of door and window locks, must have a PSA locksmith licence.
Why should I use a PSA licensed locksmith?
PSA licensed locksmiths are Garda vetted, fully insured and are experts in their field.

Any person including householders and businesses employing an unlicensed contractor or individual is breaking the law

Penalties range from a €3,000 fine, up to 5 years in prison