Window Repair Services in Kilkenny & Carlow
Cuddihy Window & Door Services provide expert repairs to all makes of uPVC, Aluminium, wooden and Aluclad windows. We have over 30 years experience in the window and door industry. Our knowledge and skill is unrivalled. If you have a problem with your windows or doors, then look no further. Below are some of the most common items we repair and fit. If you have a problem with your windows or doors that is not mentioned below, please do not hesitate to contact us.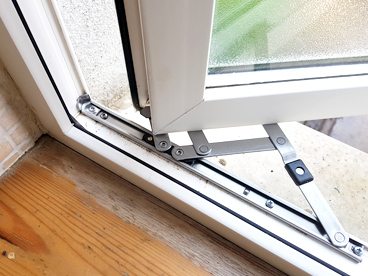 Window Hinges
The number 1 reason for draughty windows is broken window hinges. Over time, wear and tear, dirt and rust can stop the hinges from opening and closing freely.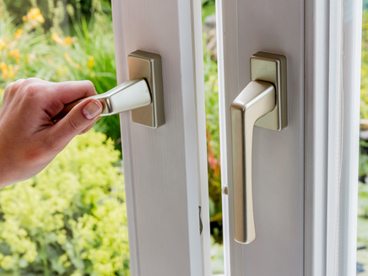 Window Handles
Window handles are one of the most common parts to break on windows. Window handles usually break because of the excess force put on them when opening and closing the window.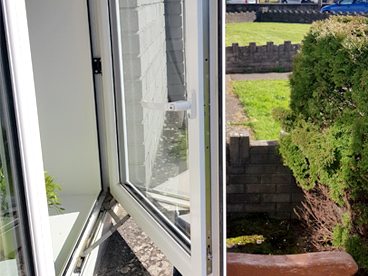 Window Locks
The window lock is a multipoint lock that is recessed into the sash of the window. It is operated by a window espag handle. Over time, the window lock can become worn and the gear mechanism can break.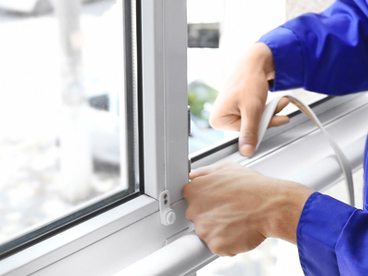 Window Seals
Draughty windows are one of the most common problems we are called to fix. There are numerous reasons why a window would be draughty.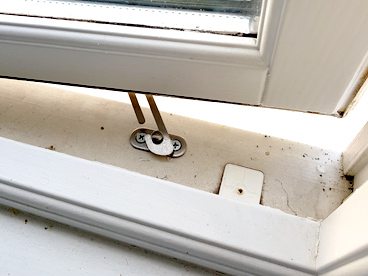 Window Restrictors
It is now a requirement for all landlords to have window safety restrictors fitted on the windows in their properties. These are excerpts from the building regulations on window safety restrictors.